Transit Transport International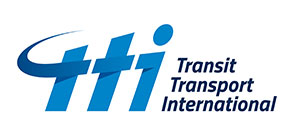 For over 30 years, TTI has been collecting, forwarding, clearing, storing and distributing your goods worldwide.
As a customs, air and sea freight forwarder, our company occupies an important place in the world of transport. Our business demands experience, human, technical and financial resources,
and an international network designed to provide quality service.
Regardless of the point of departure or arrival of the operations handled, our company, linked to a global organization, is the craftsman of the best logistics solutions to meet our customers' requirements in terms of cost, lead time and quality of service.
Operational excellence, the expertise of our 21 employees, and the solutions offered by TTI, a New Caledonian freight forwarder with its own ISO certification, re-evaluated annually, and air safety and IATA approvals, make our company a reliable partner offering exceptional service.
Contacts
Adress: 8 rue Alexandre Babo – 98 800 Nouméa
Phone: +687 27 34 02
E-mail: tti-sdv@tti-sdv.com
GENERAL MANAGEMENT
Frédéric BULLIARD
Phone: +687 27 01 51
Mobile: +687 77 78 58
E-mail: f.bulliard@tti-sdv.com
SALES
Franck BENITO
Phone: +687 23 95 52
Mobile: +687 74 55 03
E-mail: sdvtti.sales@tti-sdv.com
CUSTOMS BROKERAGE
Mylenka DJARIMAN
Phone: +687 27 68 71
E-mail: m.djariman@tti-sdv.com
BONDED WHAREHOUSE
Patricia MILOUD
Phone: +687 27 01 55
Mobile: +687 75 42 80
E-mail: p.miloud@tti-sdv.com