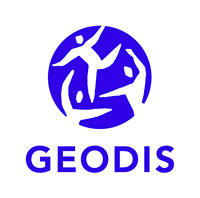 The GEODIS Group is an expert in international maritime and air transport, customs, and logistics solutions.
With a broad network around the world, GEODIS is a true growth partner for its customers by offering them end-to-end solutions.
Its know-how, infrastructure, processes and information systems guarantee operational excellence and the best quality of service.
Our mission: to help our customers succeed by overcoming logistical constraints.
Contacts
Adress: 12 rue du Commandant Babo – Zone portuaire de Nouville – BP 881- 98 845 Nouméa cedex
Phone: +687 26 60 73
GENERAL MANAGEMENT
Ingrid LE MAO
Phone: +687 26 60 73
Mobile: +687 79 33 52
E-mail: ingrid.lemao@geodis.com
SALES
Florent LAINE
Phone: +687 26 60 71
Mobile: +687 78 03 09
E-mail: florent.laine@geodis.com
CUSTOMS BROKERAGE
Christophe CAU
Phone: +687 26 60 97
E-mail: christophe.cau@geodis.com
OPERATIONS
Morgane Le Bars
Phone: +687 26 60 99
Mobile: +687 77 33 95
E-mail: morgane.lebars@geodis.com