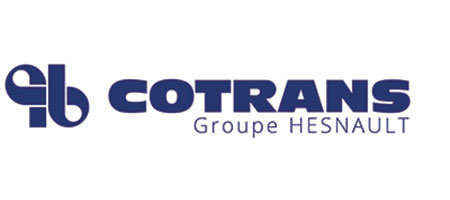 COTRANS – CALEDONIE TRANSIT, a major player in transit and freight forwarding in New Caledonia since 1971, is a subsidiary of the HESNAULT Group, based in Nouméa. It offers a truly local, efficient and secure service, in line with the Group's performance and quality criteria.
As a freight forwarder and customs broker, COTRANS experts combine several services to get your goods to their destination with 100% customized turnkey solutions.
The HESNAULT Group has been supporting importers and exporters in the Pacific zone in their international development for 50 years.
Contacts
CALEDONIE TRANSIT
Adress: 2 rue Commandant Babo Nouville – 98 800 Nouméa
Phone: +687 27 50 52
E-mail: cotrans@cotrans.nc
GENERAL MANAGEMENT
Christian RATTINASSAMY
Phone: +687 77 29 92
E-mail: christianr@cotrans.nc
SALES
Loïc BOUDIN
Mobile: +687 75 73 30
E-mail: loicb@cotrans.nc
CUSTOMS BROKERAGE
Jonny SOUPADY
Phone: +687 27 93 42
Mobile: +687 79 79 72
E-mail: jonnys@cotrans.nc
BONDED WAREHOUSE
James AUNOA
Mobile: +687 81 21 46
E-mail: docknea@cotrans.nc