Agence Maritime Ballande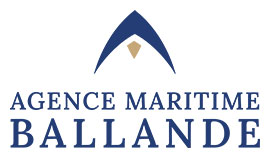 AMB is present throughout New Caledonia (mainland, Loyalty Islands, Isle of Pines). It is able to handle all types of vessels such as ore carriers, bulk carriers, container ships, fishing vessels, liners, warships… with more than 300 stopovers per year.
AMB represents and acts on behalf of several shipowners, ship operators and charterers throughout the world and ensures the consignment of their vessels in New Caledonia.
Thanks to our knowledge related to port services, we are involved in all logistics functions of the armament.
Contacts
Adress: 22 avenue James Cook – 98 800 Noumea – New Caledonia
Phone: +687 23 29 10
E-mail: amb@amb.nc
DOCK
Phone: +687 27 40 94
E-mail:  dock@amb.nc